Benny Sings fulfills a dream by joining forces with the renowned Grammy-winning Metropole Orkest for a special 2-track EP called 'Benny sings with the Metropole Orkest'. This exciting collaboration involved the rearrangement and recording of two of Benny's favorite tracks from his recent album 'Young Hearts'. The outcome is nothing short of breathtaking.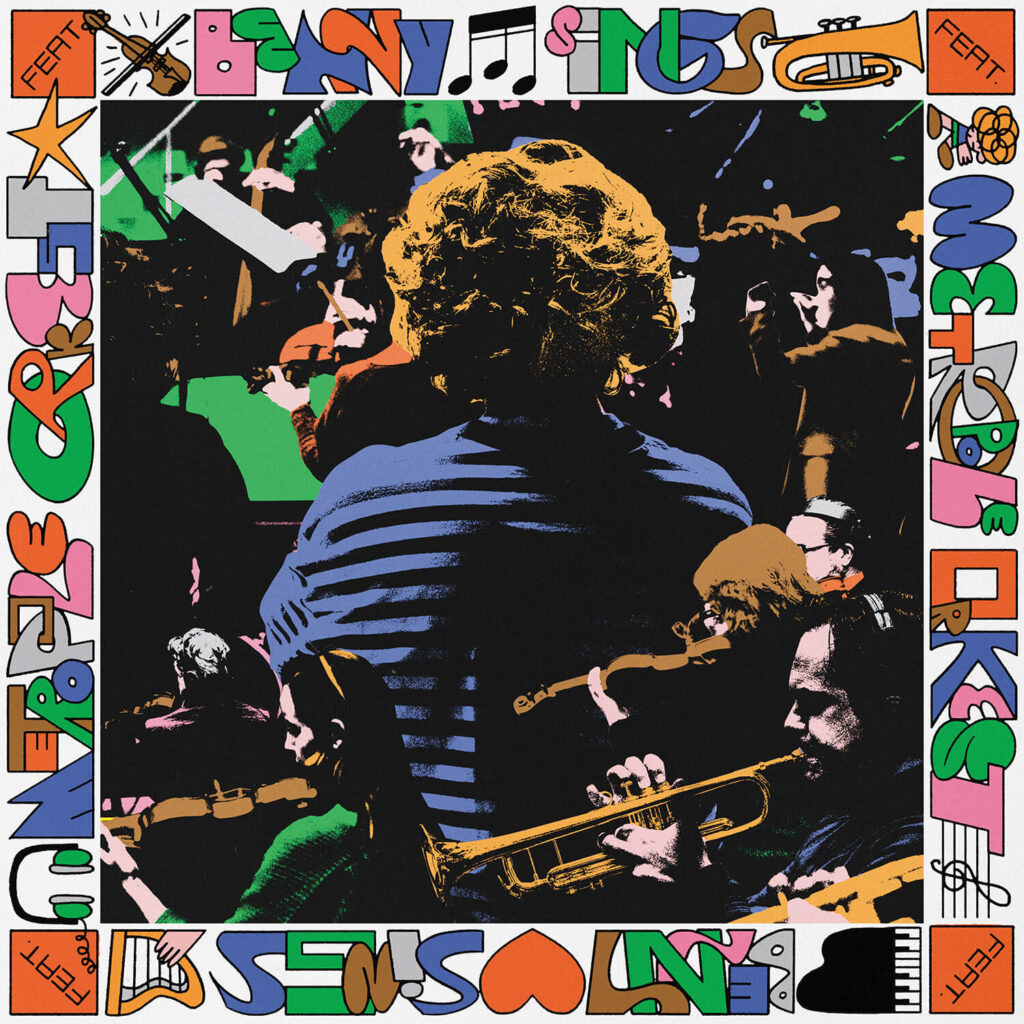 "To have your songs arranged for an orchestra is every artist's dream," Benny says. "I've been deeply influenced by Burt Bacharach, and his beautiful songs were often arranged for orchestra. All those old recordings with Dionne Warwick were immensely inspiring for me. Or a song like 'On Both Sides Now' (the 2001 orchestral version) has always given me so much solace. So to have this opportunity to work with an orchestra like The Metropole is a dream I never dared to dream. This is the real deal."
You can experience the magic for yourself by listening to 'Love Will Find A Way' and 'Distance,' now available on all streaming platforms and bandcamp.
Watch the behind the scenes video of Benny recording with the Metropole Orkest.
About The Metropole Orchestra
The Metropole Orchestra is an unparalleled force in the music world. Not confined to one genre, the orchestra embraces a wide range of styles, including jazz, pop, soul, funk, film music and world music. They have shared the stage with musical greats such as Ella Fitzgerald, Brian Eno, Herbie Hancock and Bono, as well as contemporary artists such as Jacob Collier, Kovacs, Cory Wong, Snarky Puppy and Gregory Porter. The Metropole Orchestra enjoys worldwide respect and has played a leading role in music history with its unique composition. The orchestra has been nominated no less than 23 times for a Grammy and has contributed to the production of 4 Grammy-winning albums.
20 years of Benny Sings
The two songs were part of Benny's latest album 'Young Hearts', released in March 2023 under Stones Throw Records. The album formed a collaboration with Grammy-nominee Kenny Beats.
Benny Sings celebrates his successful 20-year career with a special performance at the world-famous Theater Carré in Amsterdam on December 6th. Tickets are available here.