Today marks the highly anticipated release of Benny Sings' new album Young Hearts, via Stones Throw Records/Sings Records. The album features his recently released bossa nova-inspired track, 'Pyjamas,' which includes vocals from Remi Wolf and a music video directed by her. The two recently spoke to each other for The Talkhouse, which described Benny as "making the sort of breezy songs that easily get stuck in your head."
For Benny Sings, making music isn't just an art; he sees it as one of the lines of work that make the world go round. He says, "I wanted to be like a baker, I wanted to be like a paver. Everybody works hard to make the world a better place, and I would do the songs." For nearly twenty years he's been perfecting that work, and now is getting ready to release his eighth album. 'Young Hearts' takes on timeless themes of reckless and unrequited love, wanderlust, and desire, but for the first time in his career, Benny has worked with a single producer in the studio for the whole record – beatmaker-to-the-stars Kenny Beats.
Their collaboration began simply with a DM from the producer, which led to a call between the two. Benny instantly felt at ease. "Kenny is so honest that he's not scared to brag," he says. Benny explained that he wanted to make a record that sounded bigger than anything he'd done before. "I can give you that extra slap," Kenny responded without hesitation. Benny remembers laughing and wondering if he was getting a taste of big-shot bluster. But Kenny wasn't kidding.
It makes sense that the prolific and genre-agnostic producer – Kenny has collaborated with everyone from Gucci Mane to FKA twigs, and recently earned a Grammy nod for his work with IDLES – would find a kindred spirit in Benny, who mines a range of styles from West Coast AOR to '70s R&B and hip-hop for his signature sound. Kenny invited Benny to work from his home studio in L.A., where they would jam and write during the day with collaborators Kenny invited over – among them Remi Wolf, indie artist Choker, and songwriter Nami Ondas. Kenny fostered a relaxed yet fertile creative atmosphere that made for an "anything goes" vibe, and they'd riff off each other, sharing stories, melodies, and adlibs. Kenny and Benny continued working on the album in London, finishing it remotely in their respective homes of L.A. and Amsterdam. "I would get songs back from him and jump around at home, thinking, 'Oh my God!'" Benny remembers. Kenny also had a hand in mixing and mastering 'Young Hearts' – a true album-length collaboration.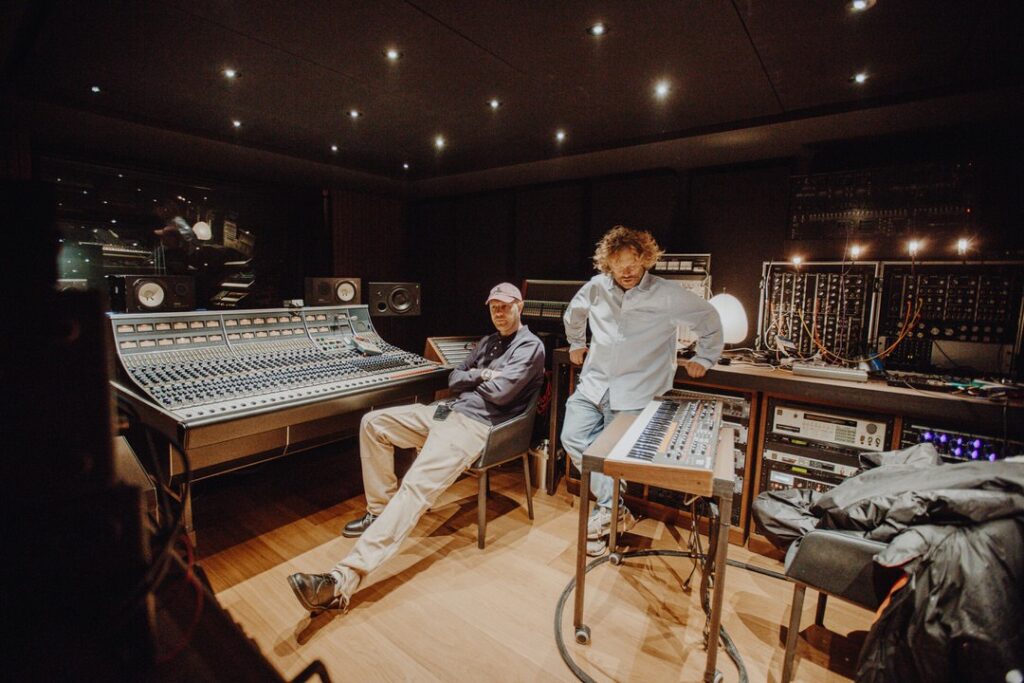 Whereas Benny's always written autobiographical songs, on 'Young Hearts' he looks outward, creating a fictional cast of lovable losers – the kind of bumbling, luckless eccentrics you might find on a lost Steely Dan record. On the bossa nova-inspired 'Pyjamas' with Remi Wolf, Benny sings as a guy who'd rather watch a documentary than jump into the sack. 'The Only One' describes an obsessive romantic who daydreams about a woman unaware of his existence, while the title track imagines a pair of young lovers-turned-addicts chasing pleasure through drugs over an FM radio piano line.
"The antihero is at the heart of my music," Benny explains. He has enormous empathy for these hapless folks — because he sees himself as one. "It's who I am at the core. Soft. Non-athletic. I hope that someone can listen to these songs and think, 'I'm not Superman but maybe I can still save the day'."
Young Hearts is out now on all platforms via Stones Throw Records. Listen to the album here, or get the new Young Hearts merch and vinyl at the Benny Sings Merchstore.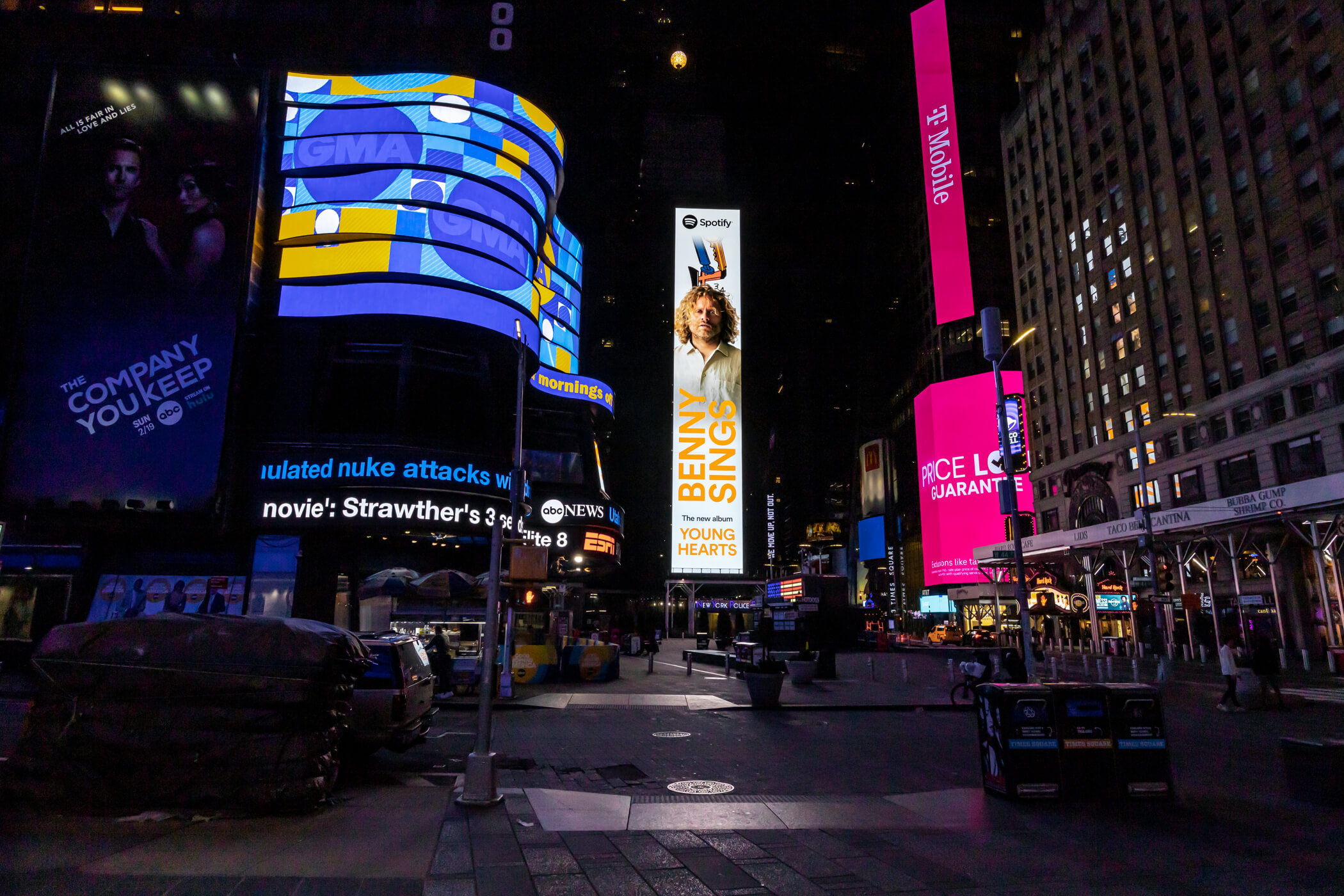 BENNY SINGS YOUNG HEARTS TOUR
March 24, 2023 | Trax, Roeselare (BE)
March 25, 2023 | Paradiso, Amsterdam (NL) [SOLD OUT]
March 28, 2023 | Koko, London (UK)
March 29, 2023 | Le Trianon, Paris (FR)
March 30, 2023 | Lido, Berlin (DE)
April 5, 2023 | Maassilo, Rotterdam (NL)
April 6, 2023 | TivoliVredenburg, Utrecht (NL) [SOLD OUT]
June 9, 2023 | Syd For Solen, Frederiksberg (DK)
July 9, 2023 | North Sea Jazz Festival, Rotterdam (NL)
July 14, 2023 | Super Bock Super Rock, Sesimbra (PT)