Luka is this year's 'Artist in Residence' for PopMonument: an organization linking artists with monumental heritage. Exclusively for PopMonument, Luka is developing a multidisciplinary performance entitled 'Solastalgia' in which she interweaves her exciting electro-pop in combination with dance.
This unique production will premiere during PopMonument Bergen op Zoom on Saturday, September 9 at 'Kleine Binnenplaats, Markiezenhof'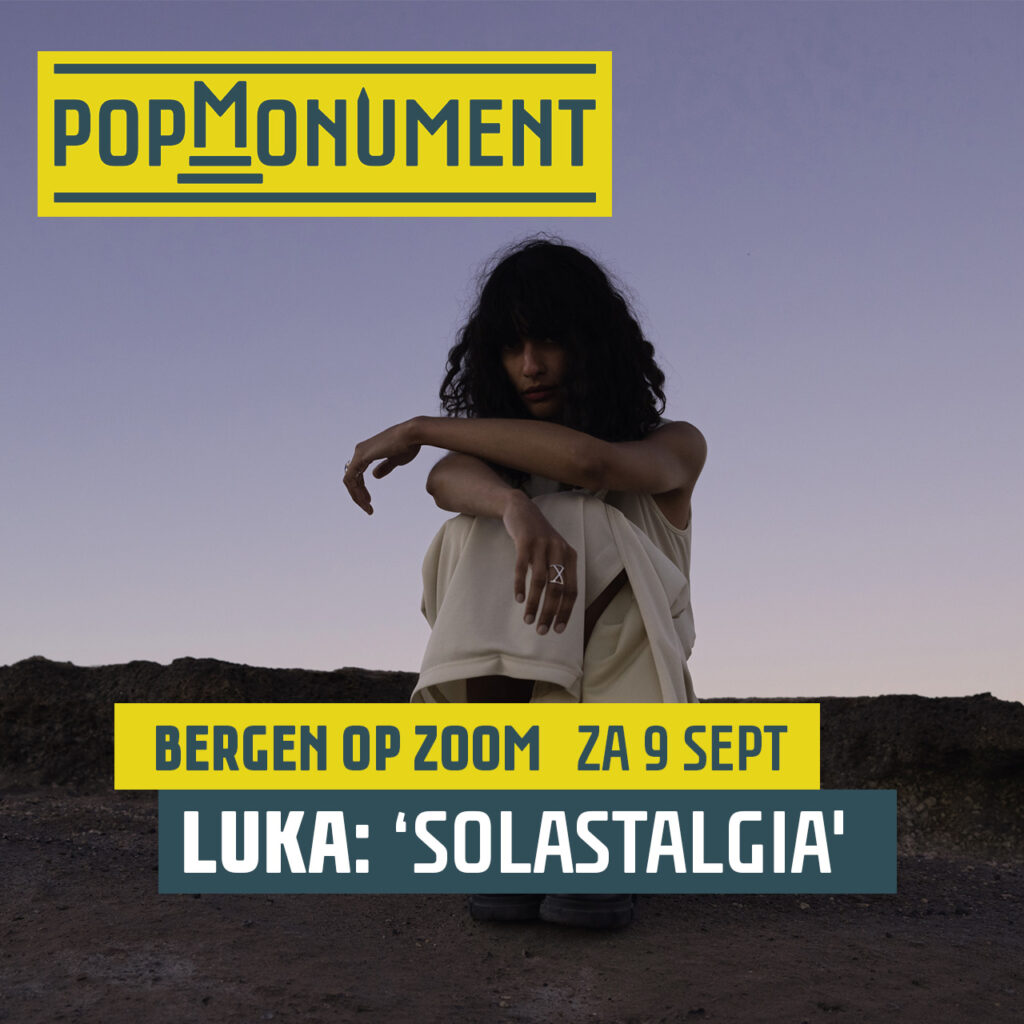 About 'Solastalgia'
Solastalgia is a form of nostalgia for a lost world. It is a deep-rooted feeling, stored in the body, and appealing to the imagination. Through dance and music, Luka explores the way to embrace loss and a new future.